Wicked 1971 Twin Turbo Dodge Demon!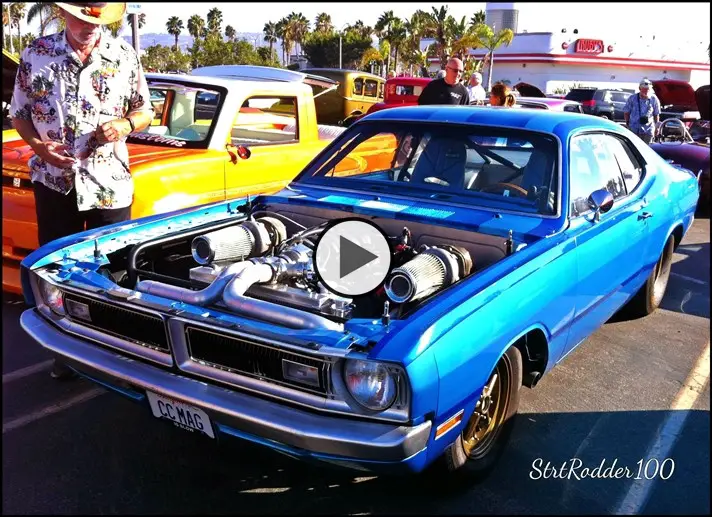 Today, we present you one awesome Twin Turbo 1971 Dodge Demon pro street beast! 
This Dodge Demon i quite something special. It has a two turbos under the hood, custom cage and incredible paint. This is one amazing street legal beast! The coming out from this twin turbo engine is really insane!
In 1971 Dodge already have the Dart and because the marketing team from Plymouth has changed the name of Valiant, they decide to do the same.
Plymouth Valiant became a Beaver. Dodge marketing decide the Dart to be called Dart Demon. That how is born the name!
A lot of people saying that is only for marketing reasons, but later the upgrade of the Demon was huge!
With optional hood scoops and blackout hood treatment, the car was advertised a performance car.
The Demon's Dart-type front fender wheel lips and Duster-type rear wheel fender lips reveal the car was essentially a Duster with Dart front sheet metal and other minor styling changes. In that year, a new audio system was installed in the Demon: Chrysler's cassette-recorder.
To not go away from this Demon, it's nothing like the stock coming out from the Dodge. This badass is incredible. Watch the video bellow and feel free to share if you like it!