1964 Chevrolet Impala SS Is How Muscle Looks Like with a Business Suit On
Muscle cars are no-nonsense machines. They are usually instantly recognizable as monsters that could easily give up work-home commutes for an adventure at the drag strip. They pack a punch, and it shows.
But there are few in this segment that have a certain elegance to them, a look that could allow them to be used by people wearing suits. The Chevrolet Impala is one of them, and the 1964 one of the SS variety we have here is a fine example of that.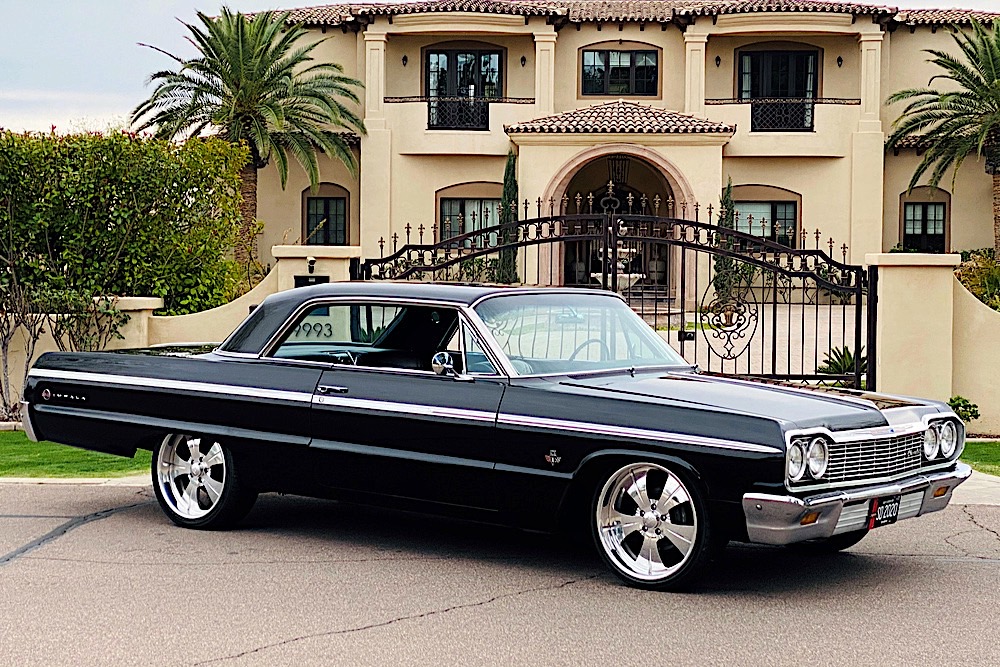 The Impala, in its extreme SS configuration, is seen by some as being the part of the starting point for the muscle car craze of the 1960s and 1970s – after all, it was the Impala that was first gifted with the two SS letters (Super Sport) that have been fitted with great care by Chevrolet on other, subsequent, high-performance models.
The Impala SS came into being in 1961, and was kept into production until the end of that decade. Sporting trim, suspension and engine upgrades, the SS was available for a variety of body styles, and across engine configurations.
Compared to what came later that decade, the Impala looks like the more elegant proposition, especially the one made for model year 1964. The car sports a softer look than its competitors, one that speaks little of the monstrous 409 ci (6.7 liters) V8 hidden under its hood.
Source:  online auction held by Barrett-Jackson