Multiple Award Winner 1965 Impala "The Imposter" Foose Design With Romantic Story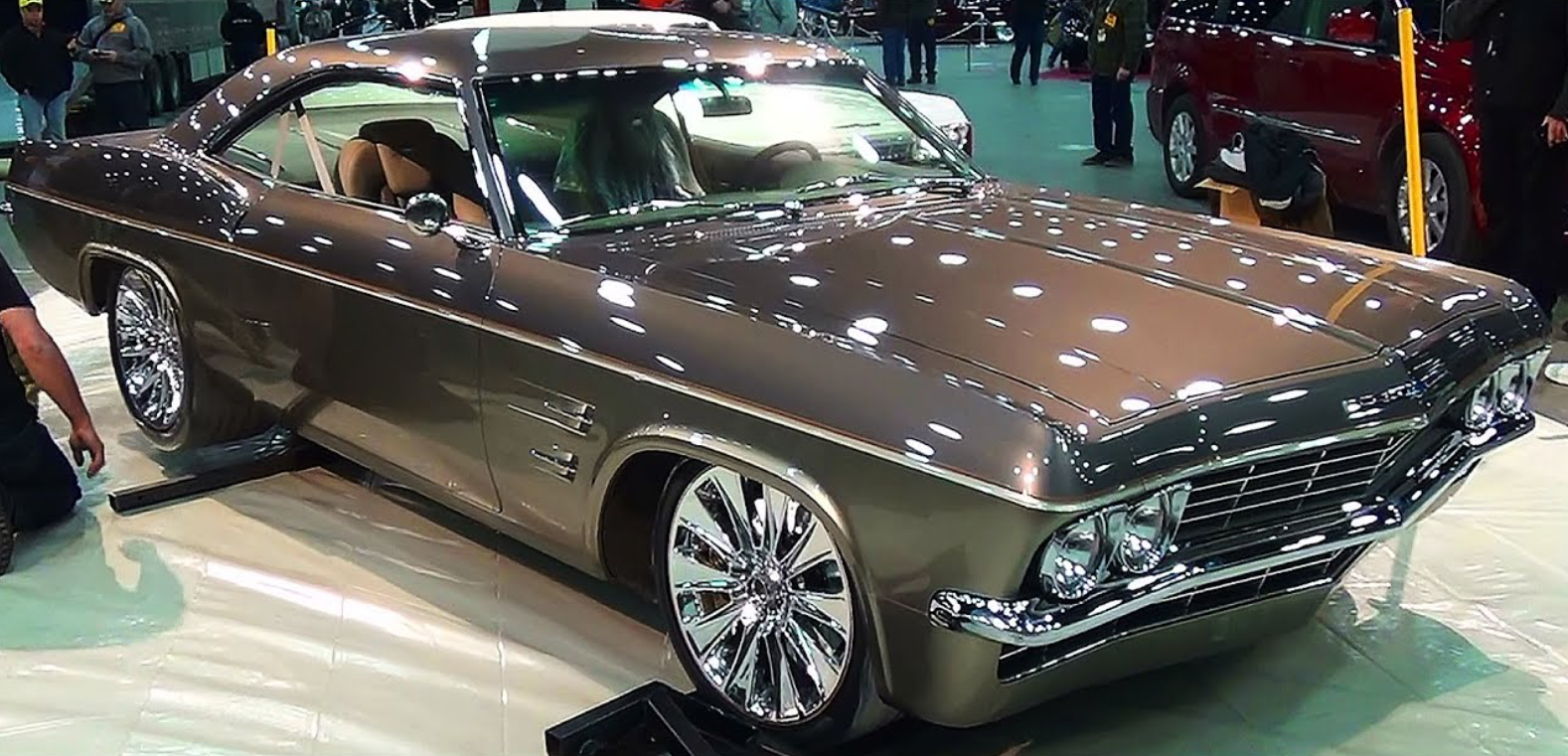 All About Chip Foose's 1965 Chevy Impala
This wicked Chevrolet is Chip's latest project and as always he has totally nailed it and the "Impostor" was awarded with the Ridler at the 2015 Detroit Autorama car show.
This custom '65 Impala is actually built over a 2008 Corvette drive train, meaning that the owner can go to any Chevrolet dealership and get it fixed.
Of course there are plenty of mods done to this Chevy and to help people better understand it Chip has brought a real 1965 Impala and displayed it next to his hot rod.
The car not only looks awesome but has a nice romantic story as well. Don asked team Foose to build this car for his wife Elma, because that's what they drove on their honey moon back in the day. Although when you put it that way, you can't be really sure whether the "Impostor" will be for Don or Elma it's still a very nice gesture.
It is called the Imposter because spectators might have to take a closer look because this Big Chevy is actually slightly smaller than it appears.