Yellow 1970 Oldsmobile Cutlass Rallye 350 – Mostly Stock Factory Muscle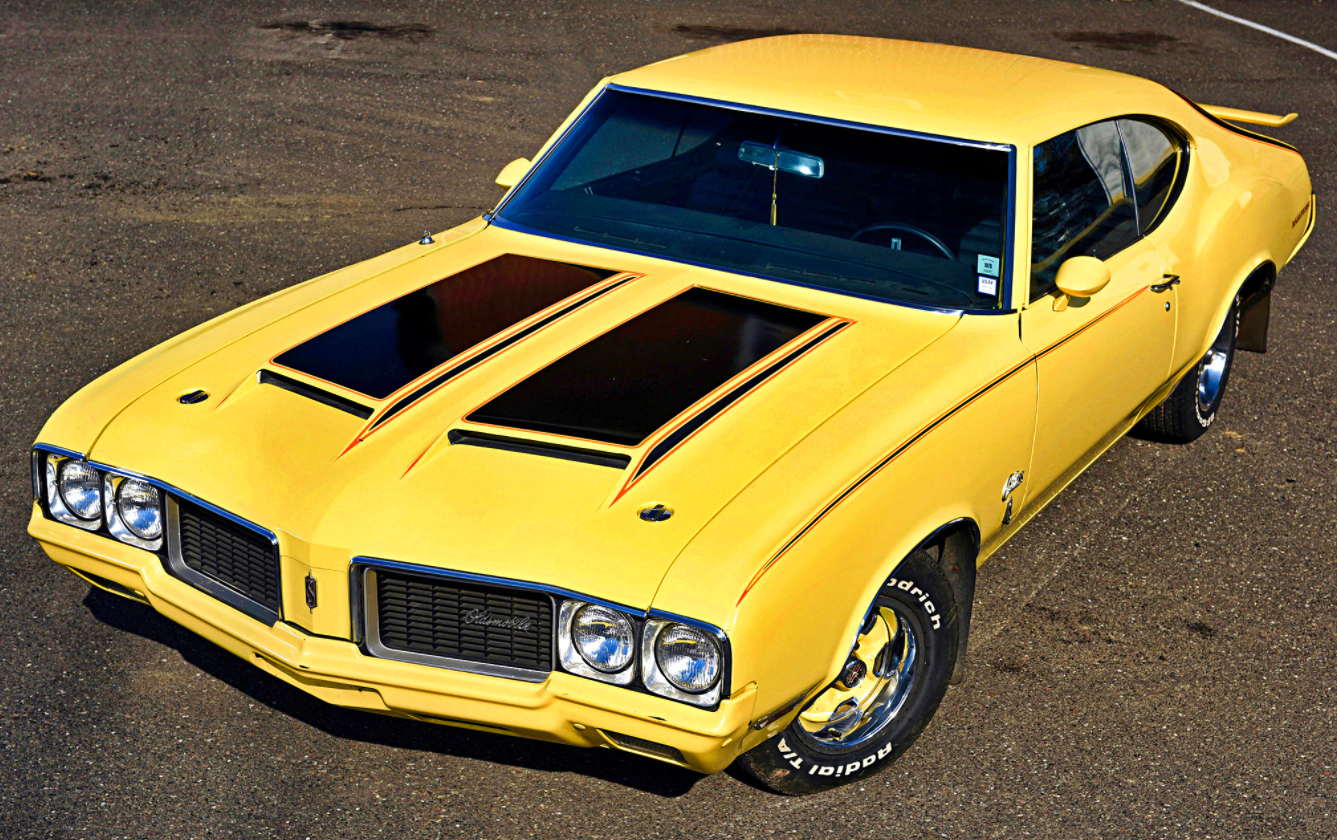 American muscle cars got fully matured by 1970, having ridden the high horsepower Chevy Chevelle, GTO Judge and Hemi 'Cuda.
Insurance companies started to realise that these "race-ready" machines coming from Detroit didn't jive with the low premiums that they were charging.
That quickly changed and the future new emissions standards and required unleaded fuel slowed any more development of the big-block V-8 powered American muscle car.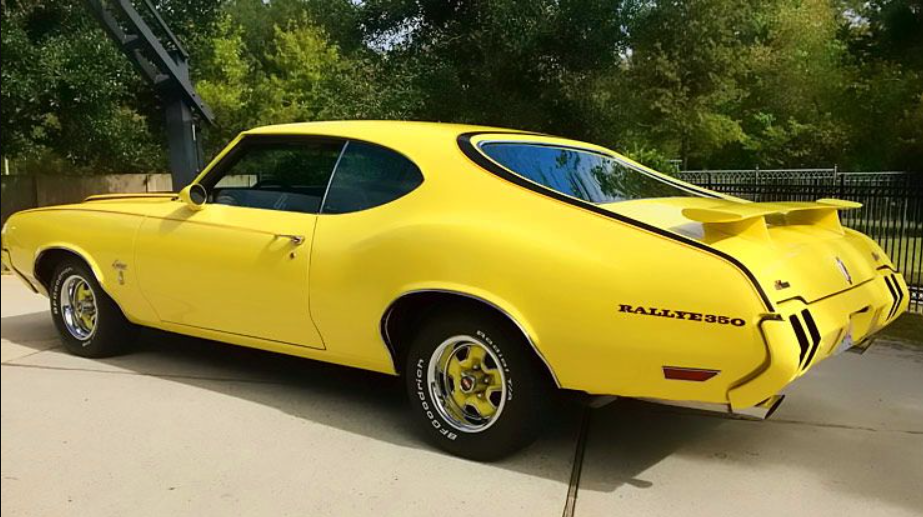 Skirting the new higher insurance premiums, Detroit decided to build smaller, less powerful muscle cars. These new cars include the Dodge Dart 340, Pontiac GTO, and the fully dressed-up, 1970 Oldsmobile Cutlass Rallye 350 with its eye-catching Sebring Yellow paint from front to rear.
This new Oldsmobile Cutlass was designed in order to compete with other performance appearance packages added to intermediate priced cars and was introduced February 18, 1970 at the Chicago Auto Show.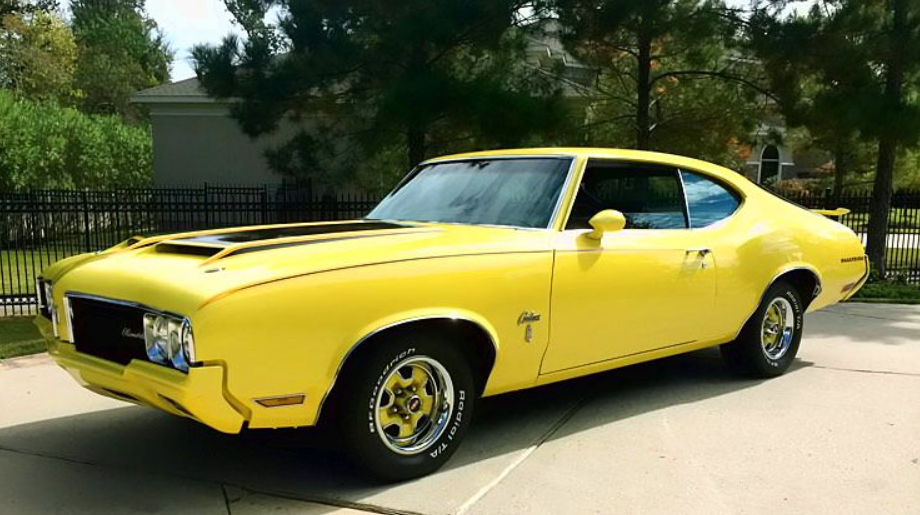 This 350 Rallye model consisted of an option package with Goodyear G70-14 Polyglas blackwall tires wrapped around 14×7 inch factory Super Stock II Rallye wheels, a fiberglass hood with dual working scoops, a blacked-out grille, a custom rallye sport steering wheel, custom rallye sport mirrors, heavy-duty FE2 Rallye suspension with stiffer springs and anti-roll bars, a dual exhaust system, and a rear deck air spoiler, all included in a real Rallye 350 such as this.
An unique example indeed.
Included in there was also a special high-compression 350 small-block V-8 engine making 310hp with a Ram Air Induction system, a four-barrel carburetor, heavy-duty radiator, a heavy-duty Turbo 350 three-speed automatic transmission with a floor-mounted shifter, an anti-spin limited-slip differential with 3.91 gears, variable-ratio power steering, and power drum brakes at each corner. There was no air conditioning allowed when ordering the car with the 3.91 ratio.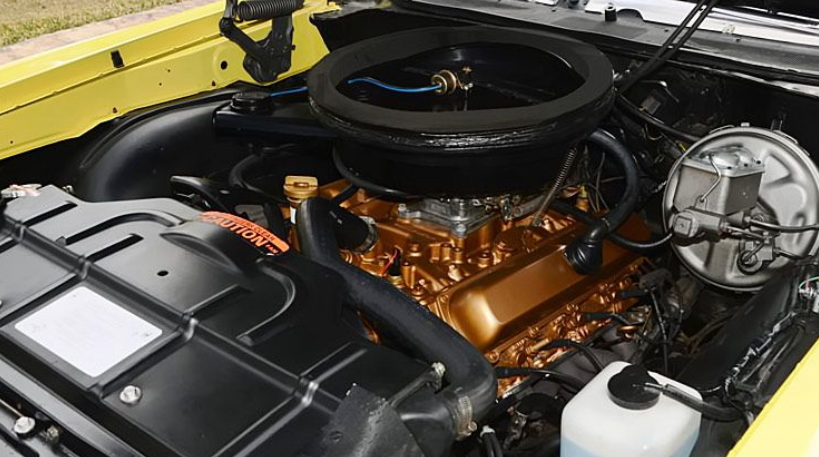 The vehicle  is a true 1970 Oldsmobile Cutlass Rallye 350 F85 sport coupe with a VIN to back it up. Stuart Goldberg, the owner, bought the car on eBay. It got shipped from Chicago to his home in South Florida. The car was purchased in Waco, Texas originally.
The genuine Oldsmobile Cutlass 350 Rallye got all of the matching numbers that are seen on the rear side window and the order sheet that Stuart provided. After he got the car, he had Cruisers Motor Works & Body Shop in Delray Beach, Florida, and did a full restoration. Pinstriping was beautifully executed by Phoenix Graphics.
Just like on the outside and under the skin, the interior is factory original, but Stuart switched out the factory radio for a more modern AM-FM radio unit, he changed the gauges by installing a tachometer with a clock to the right on the instrument cluster. The seats are the originals from the factory. Cruisers replaced the front and rear lamps by fabricating new units. Most of the replacement pieces were sourced from Parts Place in Chicago.
One more notable item is the Waldron Variable Sound System for the dual exhaust that Stuart asked Cruisers to install. The system allows the driver to vary the sound of the exhaust note by pulling a stainless steel thumb screw up or down. It is located just to the right of the emergency brake release handle.
A wild ride indeed.