Heavy '67 Chevy Impala SS 427 at Byron Dragway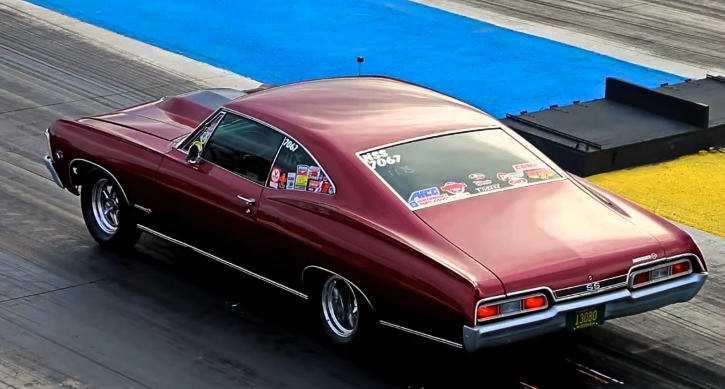 The 1967 Chevrolet Impala SS is a classic car to admire anywhere you get a chance to see one, but what we have here is pure awesomeness. This Heavy Chevy wears a beautiful paint, rocks a stinger hood, rides on nice set of wheels and packs the mighty 427 cube V8 engine.
My man James Hrovat filmed the 1967 Impala SS drag racing couple of old Mopars at Byron Dragway.
Play the video to see the Chevy Impala SS flexing muscle at the strip and Hit the Like!