Custom Built '65 Impala SS 2d Hardtop – Stunning Exhaust Sound And It Likes To Do Smoky Burnouts Too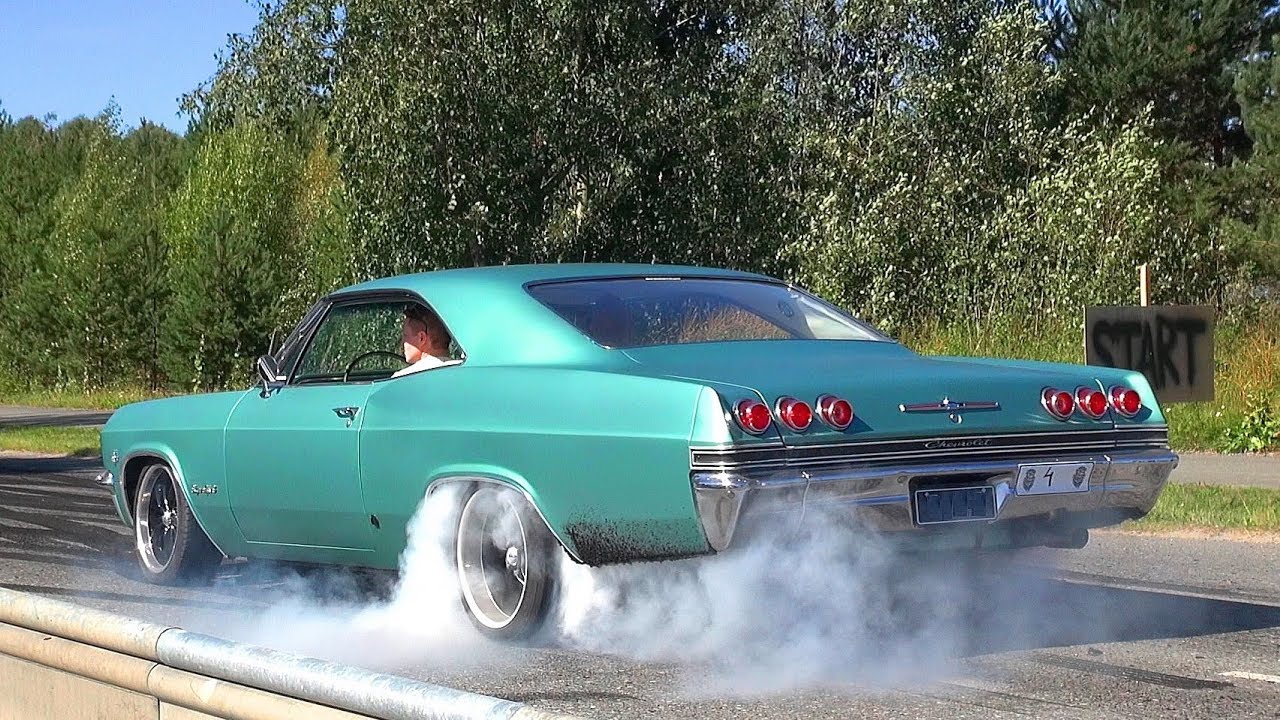 Chevrolet's most expensive passenger model back in 1965 as well as the best selling car in the United States is Impala but we have old school Chevy enthusiasts all around the world.
Finland appears to be one of the places where the classic muscle car scene is pretty big. This custom built 1965 Chevy Impala is a proof.
Impeccable body sprayed in factory GM Turquoise color sitting low on air bags, stunning fully redone White leather interior and Chevrolet's mighty LSX454R V8 engine under the hood this hotrod not only looks gorgeous, but destroys the tires in no time.
"Stunning custom built 1965 Chevrolet Impala SS 2d Hardtop. This Super Sport Chevy is packing an LSX Performance V8 engine, air suspension, and custom all-white leather interior among other fine upgrades. The exhaust sound is just magnificent and it likes to do smoky burnouts too".
Hope you enjoy the video!
Source: Youtube/Jamboolio