Barn Find Low Rider 1963 Chevy Impala 454 Start Up Tunnel Ram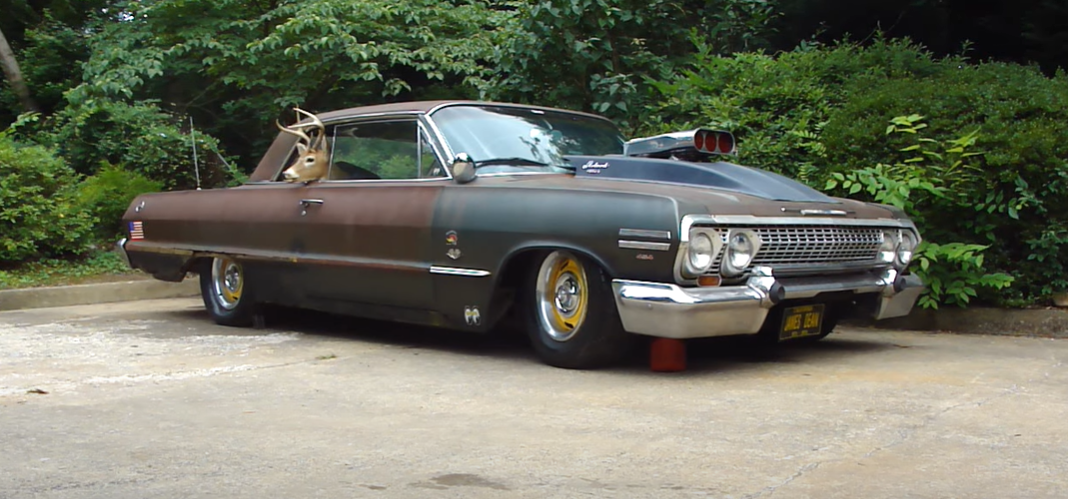 Take a look at this, nasty Low Rider '63 Impala 454 start up tunnel ram Barn/Field Find!
After sitting in the countryside collecting dust and rust for 32 years, this bad boy found its way into the capable hands of "Hotrod" Ronnie Miller who spend a huge amount of time working on this bad boy in order to get it running again.
Unfortunately, this is not the first start of the car, since it has been started before but at least we get to hear the cold engine rumble pop and growl while it is trying to warm up and get in rhythm.
This old beast is a 1963 Impala with a huge 454 engine and a tunnel ram which just sound awesome and we are happy that he decided to make this video and share his thunder with us and brighten our day.
For a car that got away from the crusher at the last minute, this has been turned into one real classic muscle car, check it out.