What Makes The 1970 Plymouth Sport Fury GT So Special?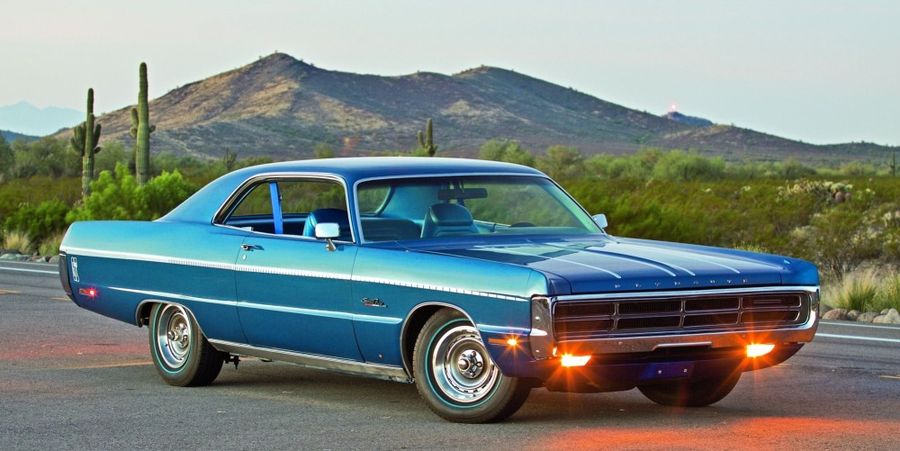 The Sport Fury GT perfectly recalls a genuinely magnificent, and tragically long-gone, age of men and machines, making it a very special muscle car.
Fame And Fury
The Fury goes back to 1955, the scion of the Belvedere of Christine fame, that terrified a generation of teenaged movie-goers. Sport Fury came along in 1959, following a brief to create a two-door, hard or soft top optioned, V8 cruiser to fill the niche left by the discontinuation of the parent model, and its replacement regular Fury, sedan and wagon versions.
By the end of the 1960s, the Fury range was into it's fifth iteration; square had become angular, and despite rocketship fins being a thing of the past, the space age continued in the form of headlights that went away, and came back again, at the touch of a switch.
This most handsome of Sport Fury designs wasn't the last, but it was by far and away the most memorable. Subsequent models just simply went off the boil in terms of looks, but the '69-'73 conjured the impression of an aircraft carrier wearing cowboy boots. Of those years, the GT option only ever rolled off the production line in 1970 and '71.
A Car For The Marlboro Man


Nineteen-seventy's Sport Fury GT recalls a genuinely magnificent, and tragically long-gone, age of men and machines. Gasoline was cheaper than water, steel was plentiful, and lines and panels alike were generous, the lid of the trunk alone looked like it could accommodate a full-sized tennis court, and the engines were hewn from volcanic rock and pig iron, by mountain men wielding Thor's hammer.
The 1970 was the last of the Sport Fury GTs to be offered in two-door only. 1971 saw a four-door sedan and a coupe joining the lineup, though the 4-door was only available with a steel roof. A few regular Furys saw service with several State and City Police departments, but the two-door Sport was the sole preserve of those they might be chasing, although it's probably fair to say they wouldn't have been doing much in the way of catching.
An Unfond Farewell
The Sport Fury GT was feted to the same doom as Plymouth itself. Both were in-betweener marques that were pressed into service to rescue their respective parent companies.
Both outperformed the aforementioned 'superior' badges in the sales stakes, and both subsequently copped the dagger when further downsizing was required.
In Plymouth's case it was Chrysler and Dodge that escaped the stiletto of discontinuation in 2001, and Plymouth that ended up bleeding out on the floor of Chrysler's version of the Capulet family crypt.