The Cadillac Eldorado Is A Special Car, But Does It Warrant Such A High Price?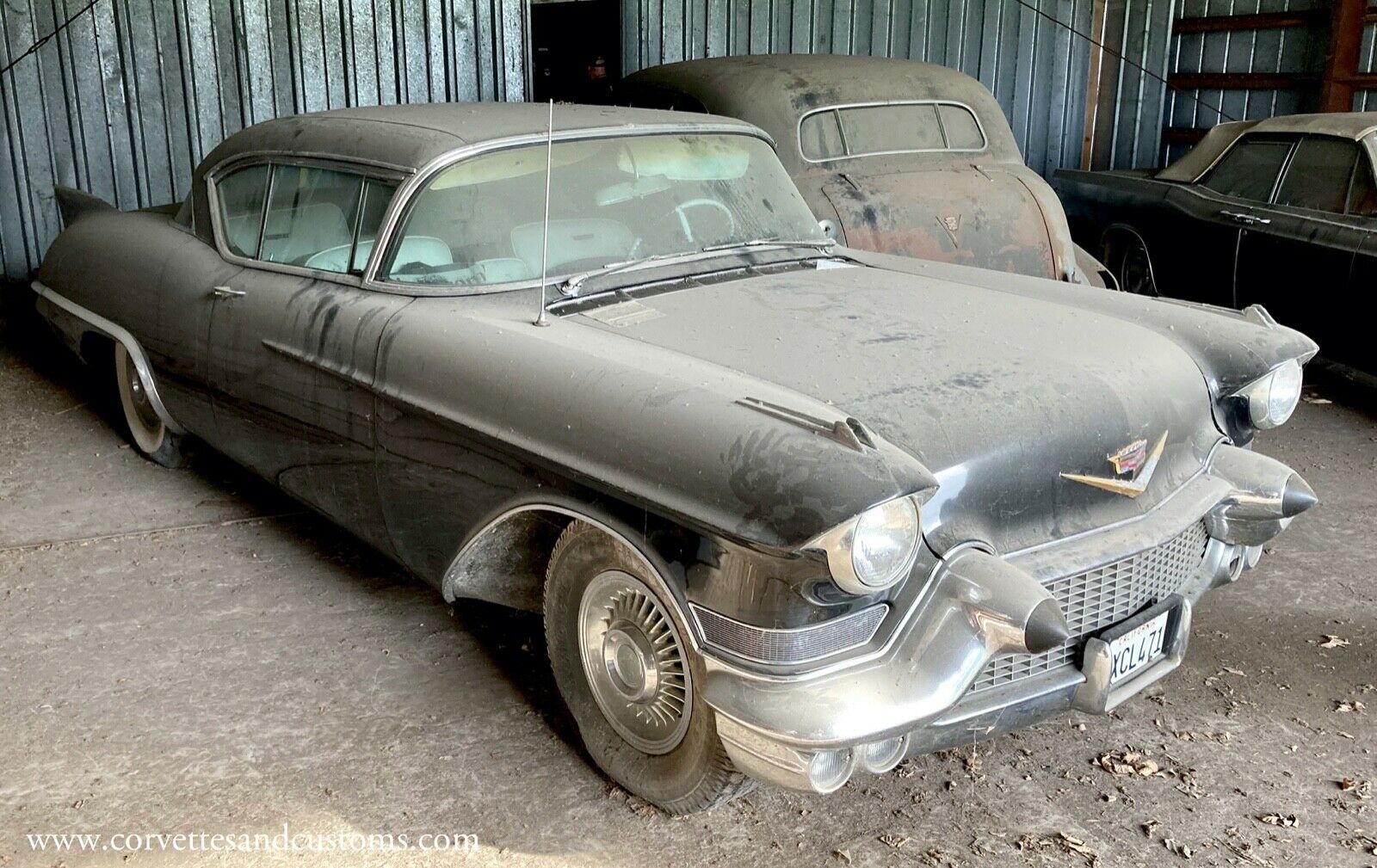 The third-generation Cadillac Eldorado is a car that most of us probably don't think about today. While the 1960s and 1970s were all about putting the Cadillac brand first, the '50s were a growing period for everybody, which led to a list of pretty interesting cars that were eventually overshadowed by the muscle car era. This Cadillac is a particularly fascinating piece of automotive history as it sports some of the best options available at the time rolled into one car. We're sure it's pretty happy to spread its wings after spending four decades locked inside with three barn-fulls of classic cars. But what makes this car so unique?
First up on the list of reasons for this car's awesomeness is the year it was made, 1957. This one of the third-generation Cadillac Eldorados, which would fetch a pretty penny on the classic car collections market. Despite the abundance of dust throughout the body, the vehicle has been kept in good shape. This pertains particularly to the interior, which supposedly still sports the original white and black leather that came in the car. It'sIt's hard to find any imperfection apart from the apparent dirtiness, but the real surprise is the powertrain.
Any Cadillac enthusiast will tell you that it's got a 365 ci V8 engine under the hood as that was the only option for its generation. However, they might be surprised to hear that the machine is still running, indicating excellent maintenance and regular running over the years. Pair that with a four-speed Hydra-Matic transmission, and you have yourself a fun cruising car for vintage automobile events. However, you'd be hard-pressed to find anyone willing to pay the $55,000 asking price for this car as it's still ancient and has been sitting for so long. It seems like a big gamble to put that much money on a vehicle that probably has many mechanical issues, but we'll see if someone takes the owner up on the offer.