Muscle carPontiac GTO Here's How Much A 1974 Pontiac GTO Cost Today.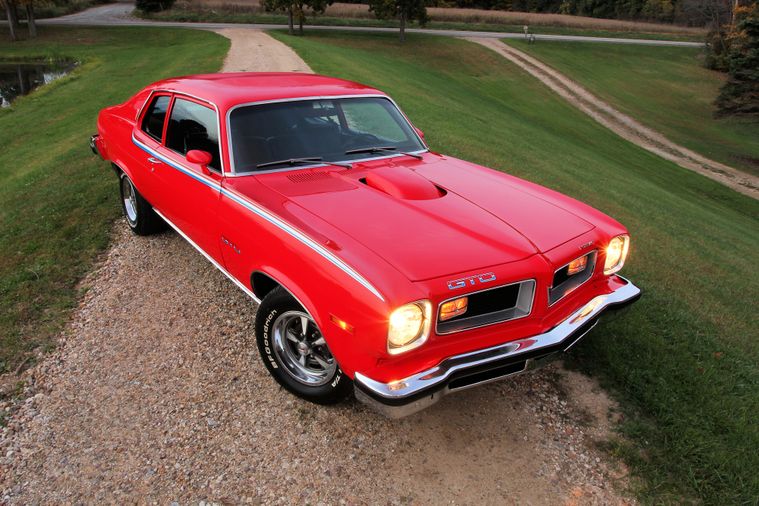 These days, American carmaker Pontiac may not be seen as a relevant part of the car industry, as 2010 was the last production year for the brand before all dealerships were shut down. General Motors decided the brand wasn't worth keeping alive, and they opted to focus more on their more popular subsidiaries such as Chevrolet, Cadillac, GMC, and Buick.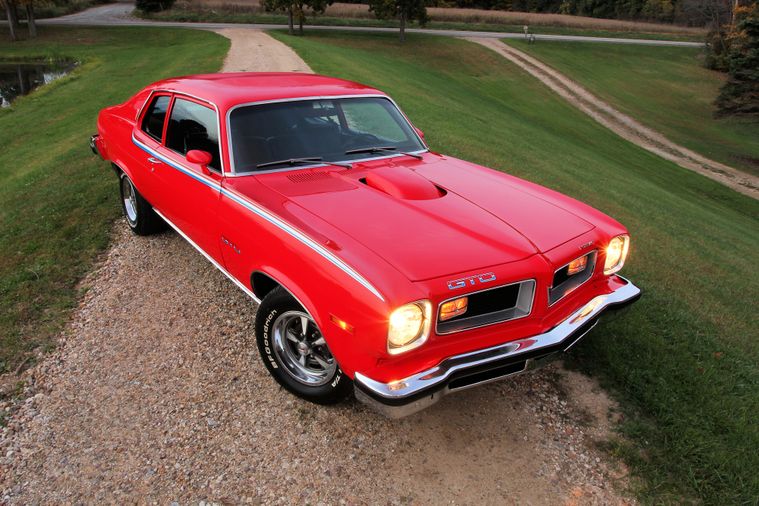 With that being said, however, the past tells quite a different story, and there was a time not too long ago when Pontiac was one of GM's pillars, competing heavily in the American car industry with numerous eye-catching, high-performance muscle cars. The brand's history offers some truly legendary models, like the GTO, the beautiful and unique Bonneville, or the iconic Trans Am, yet their noteworthy lineup doesn't stop there.
In 1974, Pontiac took a risk that many thought wouldn't pay off when they decided to offer a GTO option for their Ventura model. Widely regarded as a 'baby' GTO because of its smaller size and lesser specs than previous "Goats", this GTO is suddenly gaining some deserved renown and has become more desirable for collectors. Let's take a look at how much the '74 Pontiac Ventura GTO costs today.
Overview Of The 1974 Pontiac GTO
In the early '70s, sale rates for Pontiac's GTO were rapidly plummeting due to a rise in insurance costs for drivers, making the purchase of a GTO a bigger and riskier financial decision. In an attempt to keep their famed performance trim alive, Pontiac decided to release a GTO variant that was slightly more laid back than their previous ones, based on the smaller, beautiful yet not too crazy Ventura model. This meant that the GTO option would be cheaper than it had been for previous models, making it more desirable in an attempt to increase sales.
A cheaper price also meant weaker performance, yet that doesn't mean that the 1974 Ventura GTO wasn't a capable driver's car. It was powered by a 350 cubic-inch, 4-barrel-fed V8 that sent 200 horsepower and 295-pound feet of torque to the rear wheels. Transmission choices included the standard 3-speed manual, optional 4-speed manual and optional 3-speed automatic. The '74 GTO could run the 1/4 mile in just over 16 seconds, with a 0-60 mph time of 8.1 seconds and a top speed of about 120 miles per hour.
How Much Does The '74 Ventura GTO Cost Today?
As with any used vehicles, prices tend to vary depending on the overall condition and mileage of each individual unit. For the 1974 Pontiac Ventura GTO, there's plenty to choose from, and it ultimately depends on how much you're willing to spend and what you intend to do with the vehicle. If you're keen on getting a beat-up '74 GTO that runs good but needs some interior and exterior work, you can find ones for sale at prices under $10,000. Very nice examples are a lot more, with them selling at auction for around $22,000 to $28,000.
Finally, if you're searching for the best of both worlds, you can find resto-modded 1974 Pontiac GTOs with rebuilt or replaced engines that put out far more horsepower and torque than the original model. These modified units, which likely have braking system and suspension upgrades as well, typically crank out anywhere between 350 and 450 horsepower. They go for prices as high as $45,000, and you likely won't find one for less than $30,000.
All in all, the 1974 Pontiac Ventura GTO may not hold the same historical value as other GTOs, but that doesn't mean it isn't a capable and gorgeous machine that's worthy of the GTO badge and your hard-earned bucks. Well-kept models are a blast to drive, just like any true muscle car worthy of renown.