List Of 14 Muscle Cars You Can Buy For Under $20,000.
What's a muscle car? Well, it's certainly not a regular car that hit the gym and drank protein all week. The term "muscle car" is an American way of describing a variety of high-performance automotive vehicles. Most muscle cars are two-door sports autos with powerful engines, so, no, your Prius isn't a muscle car. But there are plenty of muscle cars that are priced similarly or even cheaper than the soul-draining Prius.
Updated April 2022: The prices of classic muscle cars on the used market have exploded in the past few years. SO, we thought it would be fitting to update this list, to ensure you receive the most up-to-date information when surfing the web in search for your next dream ride.
Although there are numerous super pricey muscle cars on the market, it's a myth that owning one constitutes breaking the bank. Many publications credit the 1949 Oldsmobile Rocket 88 for being the first muscle car ever made. There are many claims about the true original muscle car, but one thing is for certain — it's a symbol of power. Can you think of an action movie that didn't feature a dope muscle car for the lead actor to drive? Yup, the muscle car symbolism is deeply engraved in the automotive culture.
If you're reading this article, then most likely, you enjoyed Gone in 60 Seconds, and if you haven't seen it, please do yourself a favor and make it happen — it's a movie about boosting really insane muscle cars. From the big screen and into the hearts of most alpha males, the muscle car is a piece of Americana. After doing some digging around, a list was born. Below you'll be able to find some of the coolest muscle cars ever made, and most will be priced under $20,000.
14/14
2000 Chevrolet Camaro Z28 SS
It's not often that you find big muscle car names like the Mustang and Camaro on a list of cheap muscle cars, but we've scoured the internet for you, and accomplished just that. First on our list, we have the Z28 Camaro SS, also known as the Catfish Camaro because… well, just look at it. Underneath its hood was a 5.7-liter V8 that produced 320 hp, and it's conducted via a 6-speed manual gearbox. This specific SS variant is one of the more expensive entries on our list as it comes in at just $9 under $20,000.
13/14
1963 Ford Galaxie 500
Let's turn back the clock to the '60s when cars were all drowning in chrome, drank gasoline like an alcoholic does on a Saturday evening, and felt like living rooms inside—and the 1963 Ford Galaxie ticks all of those boxes. Its 4-barrel 6.4-liter V8 pushed out 300 hp to the rear wheels, and this meant the 4,000 lbs boat could somehow move from 0 to 60 mph in 7 seconds flat. If you were wondering how much one of these Galaxies is selling for on the used market, you'd actually be pleasantly surprised. We found a red '63 model for $15,000, and it actually still runs and drives.
12/14
1965 Ford Thunderbird
11/14
1993 Ford SVT Mustang Cobra
Old cars are often brought back to life via these so-called tribute models. Some carmakers succeed in the process, like Toyota with the new MK5 Supra, and others fail miserably, as Ford did with the 2000s Thunderbird. The fourth-generationThunderbird was gorgeous, angular yet smooth, and they were available as a hardtop or soft-top convertible. Every single 1965 T-bird also packed a 390 V8. These iconic classic muscle cars aren't as expensive as their looks might imply, and there is an $18,000 '65 hardtop on Cargurus for sale at this very moment.


11/14
1993 Ford SVT Mustang Cobra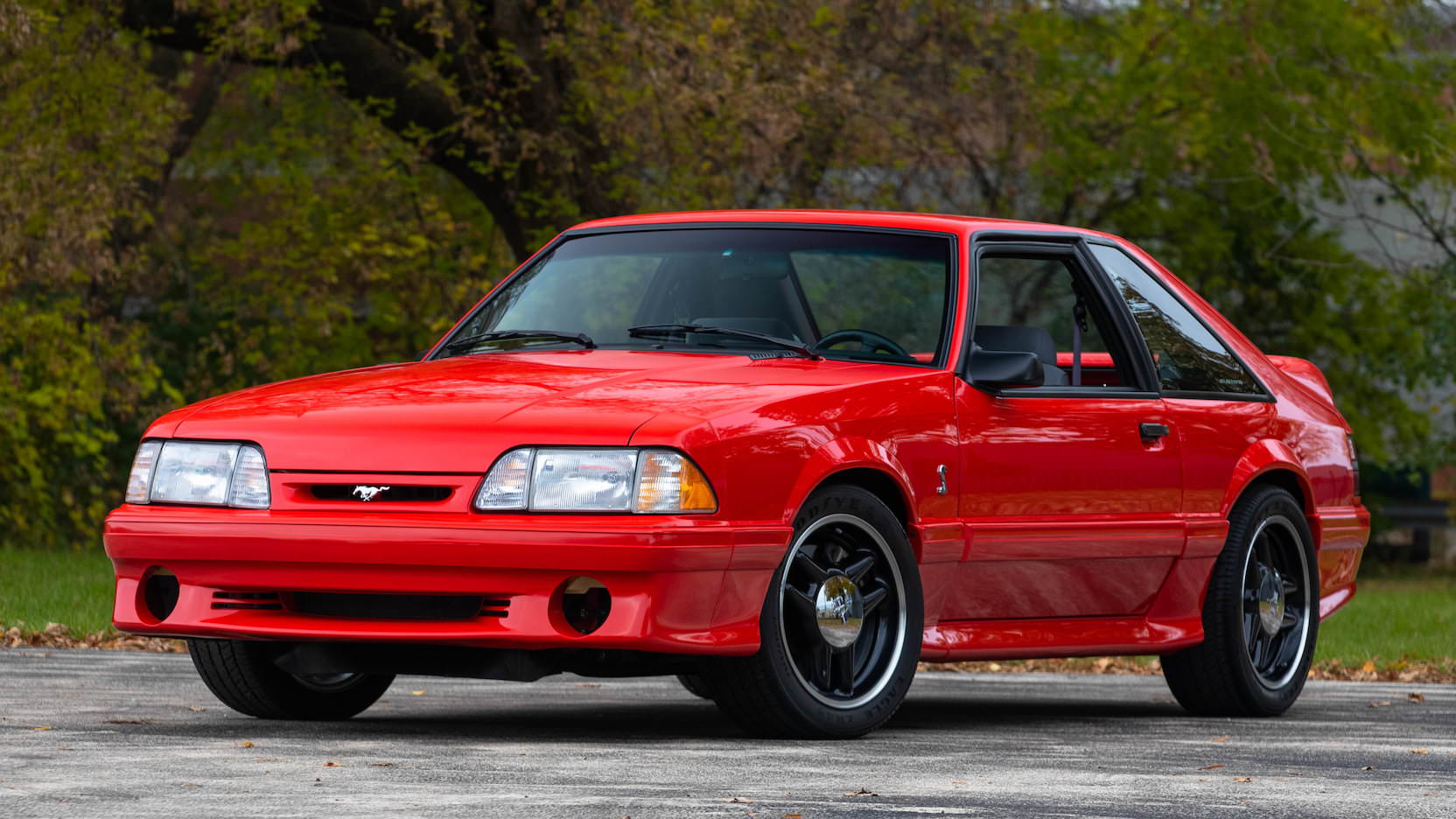 One of the best 5.0-liter Mustangs ever built; the '93 Cobra is a sleek, racing type of two-door coupe with a slightly raised spoiler. This car looks like it can win most drag races, but it can also provide a fun ride to the grocery store. Pricing depends on the condition of this older model, but you can expect this beast to be valued somewhere around $20,000.
The Mustang Cobra was the first car from Ford's Special Vehicle Team, and it was powered by a 235-horse version of the classic injected 5.0 V8. There were only 4,993 of these made along with another 107 that were built as "R" versions—but those are way more expensive.
10/14
1993 Pontiac Firebird Trans Am
The Trans Am is an excellent muscle car for those on a budget. It can reach 60 mph from a standstill in just 5.5 seconds and finish the quarter-mile in 13.8 seconds.
Yup, this car is special in many ways. Besides breaking speed records, the Firebird Trans Am was also one of the very muscle cars equipped with a turbocharger deeming it superior, and different, from anything else on the market back then. You can find one of these in a reasonably good shape for sale for around $15k.
9/14
1979 Pontiac Firebird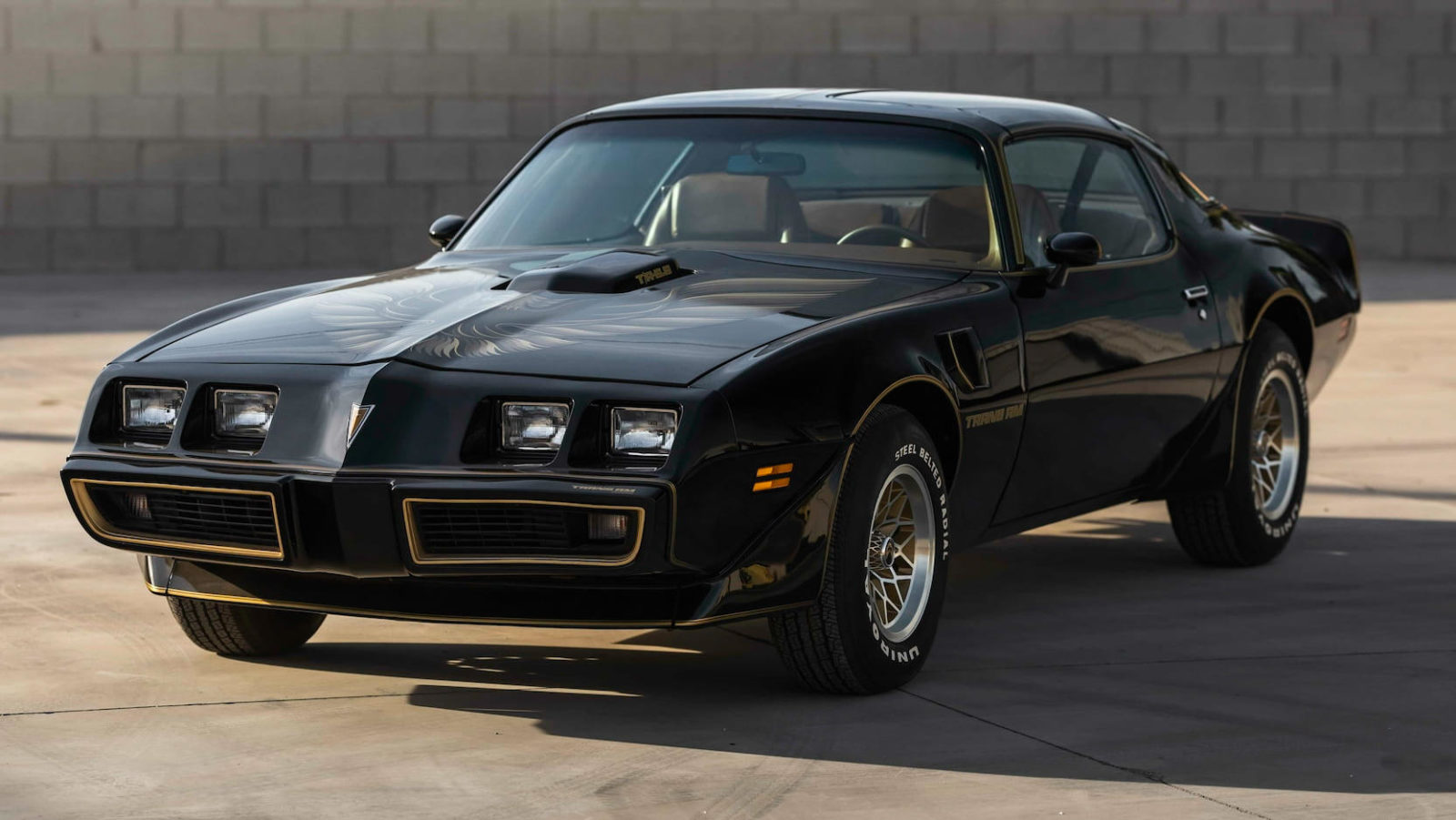 Pontiac didn't want to be left out of the muscle-car game back in the '60s, so they went ahead and jumped into the market with their Firebird. In order to compete with the Ford Mustang, the Pontiac Firebird was released in 1967. This 1979 model was part of the second generation of Firebirds; it was exclusively produced as a coupe and featured a T-top roof. The new generation had an updated design while still retaining the traditional style of the model. The Bandit fanatics really helped sales during the time of the show. Many people wanted to drive the same car as Burt Reynolds in the cult classic, and they can be bought for around $15,000 nowadays.
8/14
1973 Dodge Dart Swinger
Ah, the good old Dodge Dart… The name leaves a lot to be desired, but it's one of the first of its kind, blending the boundaries of a sedan and a muscle car. It's one of the faster Dodge models, but it's also one of the more boring designs. This particular Dart we found is powered by a 383 cubic-inch V8 that pushes more than 300 hp, unlike the original 318 V8 the car was equipped with, and it only costs $15,000.
The Dart is often forgotten as a classic muscle car, but it's on the same level as its counterparts: the Corvette and the Trans Am. "America's fastest sedan" was introduced as a low-priced full-size sedan and evolved into the 1974 compact model you see here. Altogether, there were 4 generations of Dart models, and each had its unique body.
7/14
1974 Pontiac LeMans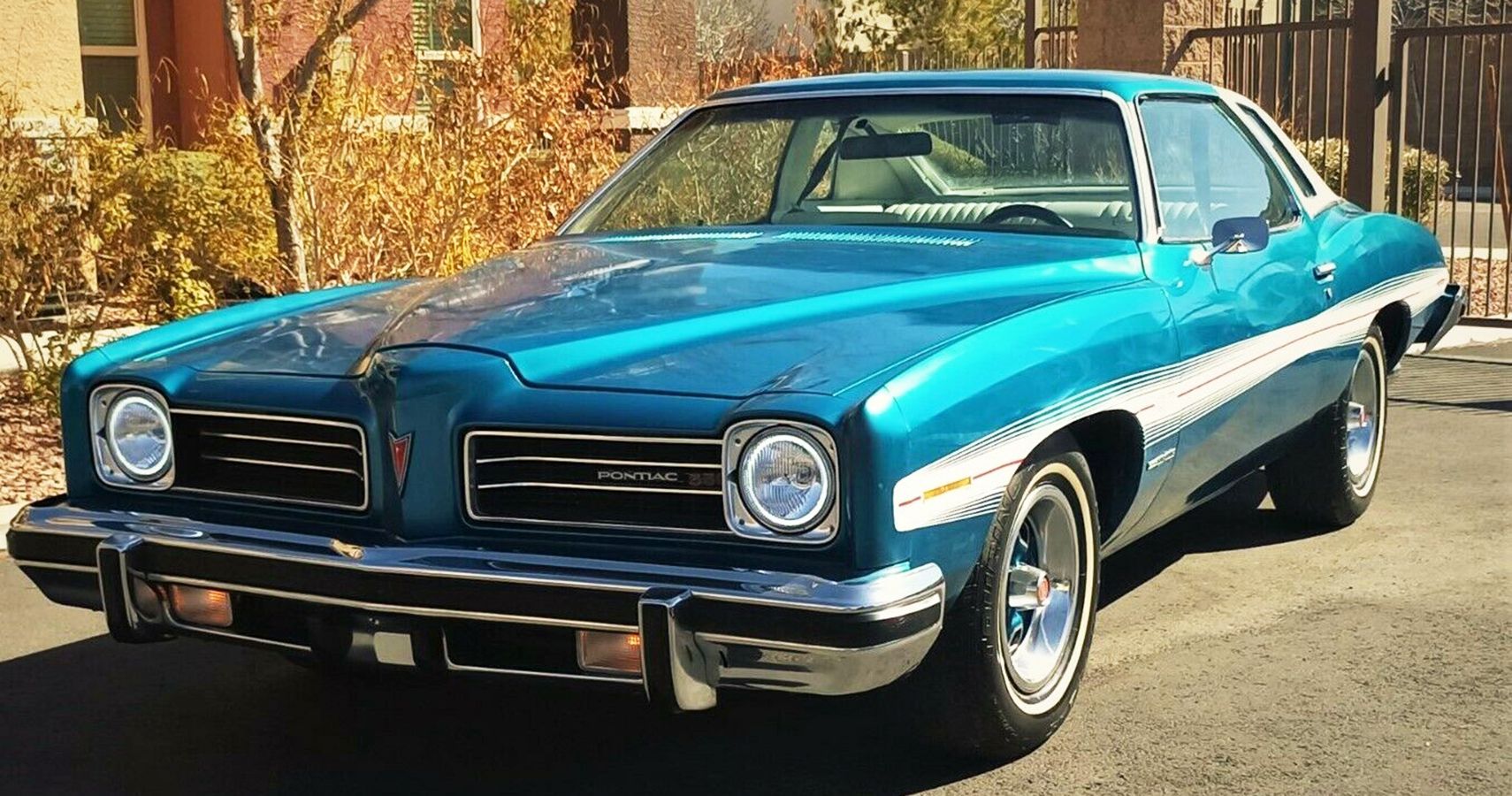 The LeMans model was Pontiac's way of making the super popular GTO more available to the public. The optional equipment offered on the LeMans Sport pretty much equals up to the more costly GTO model. The average value of the 1971 Pontiac LeMans Sport is around $15k, unlike the GTO, which sells for exorbitant prices.
The LeMans model offered the driver a choice of a 350-cubic-inch V8, good for 330 horsepower, or the 455-cubic-inch engine with 335 horsepower. It's the forgotten muscle car, and if you can get past not having the trendy GTO model name, this beast will impress you with every engine rev. In total, there were 5 generations of the LeMans series and eventually replaced by the Bonneville model in 1982.
6/14
1973 AMC Hornet
Unless you're a true car enthusiast, there's no way you're familiar with the AMC brand of cars. AMC was the American Motors Company. It was created in 1954, and it disappeared in the mid-'80s after a buyout. The innovative company focused on smaller, more compact vehicles while trying to compete with the big 3: GM, Ford, and Chrysler.
AMC built 784 of these compact muscled-up versions of the Hornet, the most powerful one being equipped with AMC's 304 (5.0-liter) V8. Even though there's a limited quantity of these forgotten muscle cars, the demand isn't high, so you can find yourself a nice Hornet for around $18,000.
5/14
1973 Mercury Cougar XR7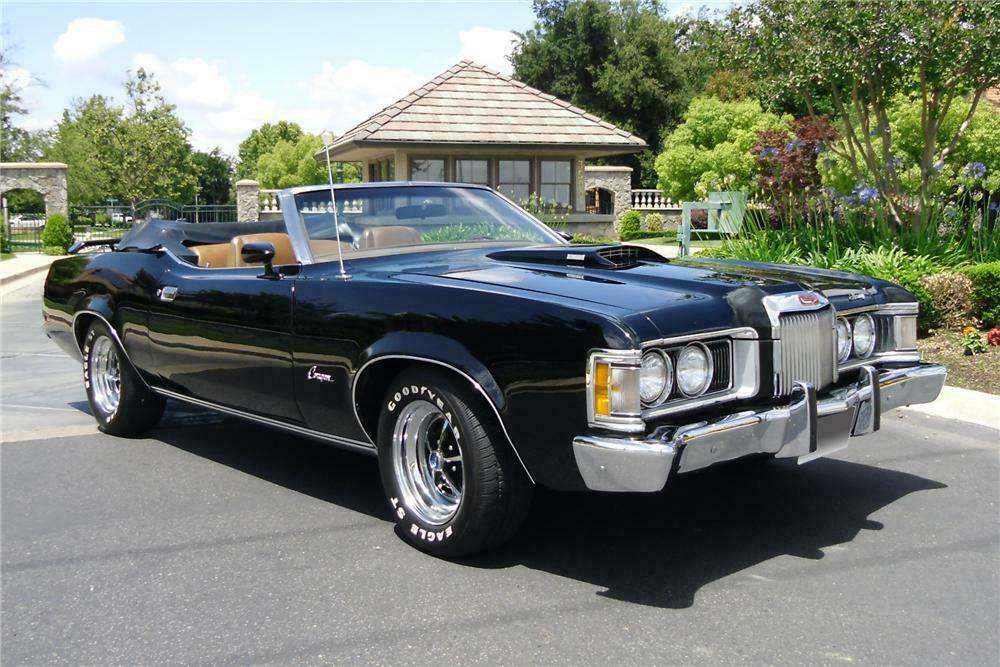 While the Ford company was enjoying the popularity of their classic Mustang series, the prices of the hyped-up model just kept soaring. And that's when came in the Mercury Cougar, a nearly identical automotive option with its own flavor and style.
Aside from a longer wheelbase, the Cougar was a carbon copy of the 67 Mustang. The Cougar XR7 is an unsung hero, and although it wasn't powered by the might of a GT, it still had plentiful power coming from its 285 hp 351 Cleveland V8. So it had the brawn, and it definitely had the beauty, what more could you ask for from a '70s muscle car that only cost $16,900?
4/14
1973 Ford Maverick Grabber
This used to be one of the cheapest valued muscle cars on this list, but prices have slightly increased, so if you were searching for a well-kept example, you're going to have to pay $23,000. But don't let the price tag fool you; this compact racer is powered by a 210-gross-horsepower, two-barrel 302-cubic-inch (4.9-liter) V8. It may not have the genetic makeup of a true muscle car, but it certainly looks like a classic. The Maverick broke the first-year sales record set by the Mustang in 1965. Ford used to promote the Grabber as a performance model, and its release was one of the most successful debuts in the manufacturer's history. After its start in America, this model grew in popularity across the world in places like Brazil and Venezuela.
3/14
1989 Chevrolet Camaro IROC-Z
This is the third generation of the Camaro model series. All the 1985 Camaros featured refreshed noses and new deeper valances and front spoilers. Initially introduced in 1982, Camaros were designed with no prior inspiration from the muscle cars that came before it. The new angles of the front and the rear windows reflected the advances in car glass designs. The IROC-Z was named after the International Race of Champions and was offered as an option package on that year's model. In today's day and age, you barely find any IROC-Z Camaros for sale under $20,000 in good shape, but we've found a 1989 convertible for $19,900 on CarGurus if you'd like to check this 230 hp 5.0-liter V8-powered one out.
2/14
1986 Chevrolet El Camino SS
The El Camino name just sounds like a powerful Mexican wrestler, but it's just one of the more distinct muscle cars on the road. Everyone recognizes an El Camino when it's cruising down the street! The entire model series was considered a coupe-utility vehicle and traces its origin all the way back to 1959. The original El Camino was released as a response to the great success of the Ford Ranchero. With 20-plus years in production, there's no shortage of unique-looking Chevrolet El Caminos on the market. You can find a near spotless 2.0-liter V8-powered SS for less than $15,000, and some in rougher shape for under $10,000.
1/14
1960 Studebaker Lark
The Studebaker company was in business for over 100 years and manufactured the Lark series model in 1959, but they ceased car manufacturing in 1966. The Lark was available with an inline-6 engine, as well as a V8 engine, and was offered in a sleek-looking coupe body style. At the moment, you can't find these shiny toys for sale under $20,000 easily, but we searched through the masses of used car websites and found a clean 1960 Lark selling for $19,995. This is sure to go up in value, so see it as more of an investment than an expense.