"Field Of Dreams" – Where Abandoned Cars Are Full Of 1St Generation Muscle Cars And Muscle Cars.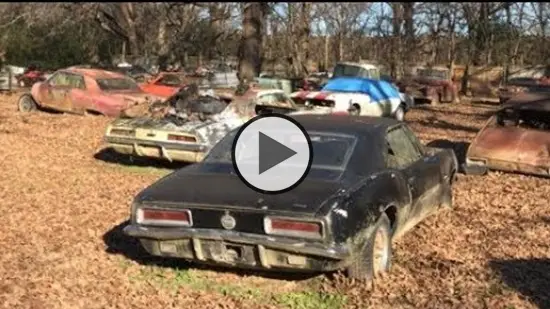 A lot of cars. A lot of real cars. Definitely "Field of Dreams"…
Let's start… 1967 Chevy Camaro, 1969 Chevy Camaro with Iroc wheels, 1965 Chevelle Super Sport appears to be… then 1969 Chevelle Convertible, 1972 Chevy Nova…and many more beautiful abandoned rides.
Patrick choose to focus into a 1966 Chevy Nova (min 3:00). He likes it and found the door open and took a look into it: 'This is a nice car, black interior, 4-spd…nice car'
After this he stops at a 1969 Chevy Camaro (min 8:50) which he liked a lot and also found the door open a didn't miss the chance to watch inside…
I would call this Heaven. Definitely one of the biggest barn find and with the most beautiful cars that hurts your heart when you think about how they ended up like this.
Take a look by yourself: